Piano Restoration Experts -- Nationwide
Sweeney Piano is a family owned piano repair and refinishing business in operation for over 40 years!
WE RESTORE FAMILY PIANOS ONLY!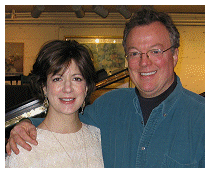 Allow us to explain...
We have been around for quite a while, so when it comes to the actual piano itself, we think we might have seen it all by now. We have restored or at least serviced, just about every make, model, size, and style of American-made pianos built between 1891 and the 1970s. That is a lot of pianos!
Our focus today, however, is the family piano. That is to say, our services have evolved to emphasize the importance of pianos in family life, "pianos with meaning", pianos that create a sense of home and belonging, love and support. In other words, we have come to see that the source of our satisfaction as technicians is knowing that we can make a difference in the life of a family by preserving a historical heirloom, or even, an "heirloom in the making" that will be enjoyed for decades and generations to come.
From our collective years of observation and hands-on experience, we thoroughly understand what needs to be done in response to the natural aging of a family piano. The types of damage resulting from normal use, inevitable wear and tear, and the environmental effects of humidity and temperature, these things are remarkably consistent from one piano to the next. We've seen time and time again that once these age-related types of damage are meticulously restored, the piano again becomes a powerful way for family members to connect and interact. The event is very impressive.
We hope that we are a perfect match for your family piano, and we would love to experience firsthand with you just how our piano work will bring joy and create heartfelt memories for you and the rest of your family for many years to come.
Sincerely,
Mike and Lisa Sweeney